American Football Sport Simulator
Realistic Gameplay, Portable, In-game Branding
SportSim American Football challenges players to slot field goals and from various positions. Kicking distances increase, and angles get more difficult, as the player's kicking ability is proven. Whatever the weather conditions, you`ll need to stay cool and calm to win in the ultimate American Football kicking challenge.
Ideal for:


• NFL or Super Bowl parties
• Drawing crowds at exhibitions & conferences
• Leveraging sponsorships through interactive activations
• School & University open days
• Sports product launches
• Private parties & functions

The SportSim American Football simulator is interactive, engaging and the ideal solution for your next corporate or private event. Contact us for more information today!

Sport Simulators
Realistic Gameplay, Portable, In-game Branding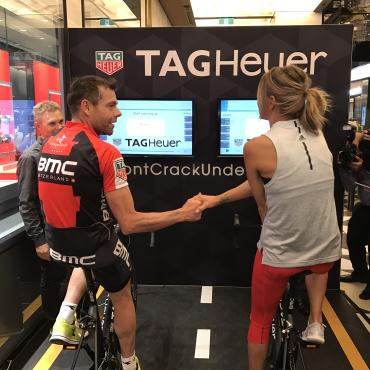 Virtual Cycling
SportSim can create a competitive virtual cycling challenge with multiple bikes at your next event, or just set up a single rider ...
Virtual Cycling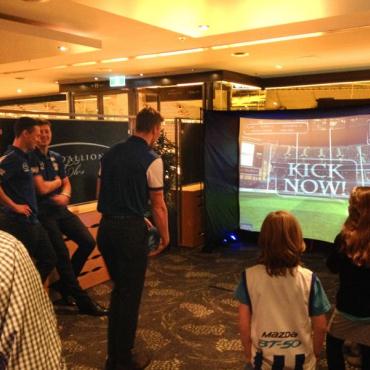 Australian Footy
SportSim Australian Football is the ultimate goal kicking challenge for any plucky footy punter. Can you hold your nerve and kick ...
Australian Footy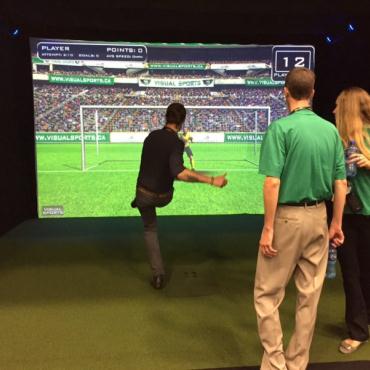 Football (Soccer)
SportSim Soccer allows players of all abilities to test their football skills and shoot past a world class goalkeeper. The stakes ...
Football (Soccer)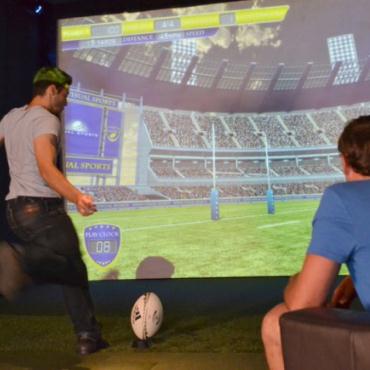 Rugby
SportSim Rugby challenges players to slot penalties and conversions from various field positions. Kicking distances increase, and ...
Rugby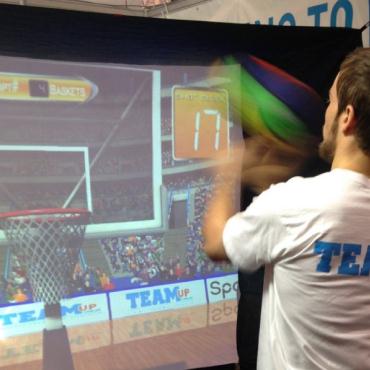 Basketball
SportSim Basketball allows players to shoot baskets at simulated hoops with a variety of realistic backgrounds. Basketball simulat...
Basketball
A Few Words from
Our Happy Customers
Engagement with the simulator was huge – everyone wanted a go. I was impressed with how it could fit in to the space and that we could incorporate our brand messaging on the screen. Paul, Foxtel
The simulator was exactly what we needed and worked a real treat! David, Closer Communications
Thank you so much for all of your support at our Kick Start Sales and Property Management Conference. It was fantastic having you there and adds an engaging element to the tradeshow. Amanda, Barry Plant