Kick-Point Sport Simulator
Realistic Gameplay, Custom Branding
The Kick-Point interactive goal challenge has been used in both marketing campaigns and event activations by some of the world`s leading brands, and now it`s back in Melbourne!
Brands that have used Kick-Point globally include Coca Cola,
McDonalds, Microsoft and Sony, as well as being an `official` product at various sporting tournaments.

The product comprises an infrared goal system that allows players (young and old) to test their skills in a safe and fun tech environment. As the ball crosses the line, sensors detect speed and accuracy, and relay the result to a large format display. Customisable graphics provide a great branding opportunity, and game functionality can be modified to suit the event or campaign requirements.
Originally developed as a football (soccer) product, it`s been modified for experiential activity across a number of sports including rugby (union and league), AFL, Grid Iron and netball.
Goal dimensions are 3m wide by 2m high, making the Kick-Point Challenge a great option for both outdoor and indoor activations.
Kick-Point is a versatile multi-sport simulation product, that is a great option for activating sponsorships, experiential marketing, product launches and fan engagement.
Use Kick-Point at:
Shopping Centres
Stadiums
Office Tower Lobbies
Conferences and Trade Shows
Get in touch with SportSim today and enquire about the availability of Kick-Point for your event or campaign!
Enquire Now
Sport Simulators
Realistic Gameplay, Portable, In-game Branding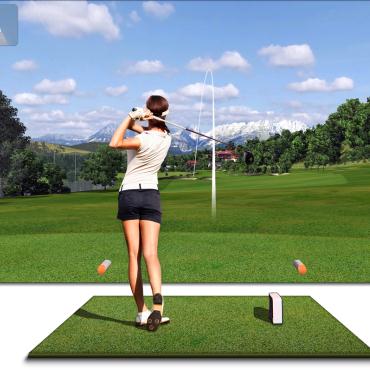 Golf
SportSim Golf provides the ultimate golf event experience for seasoned golfing gurus or everyday happy hackers!Can you hold your n...
Golf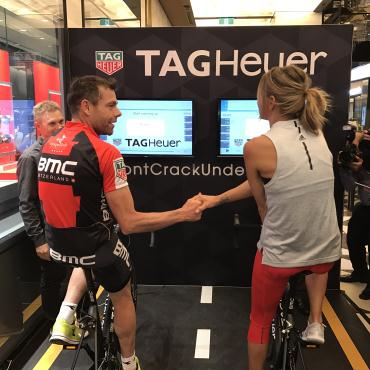 Virtual Cycling
SportSim can create a competitive virtual cycling challenge with multiple bikes at your next event, or just set up a single rider ...
Virtual Cycling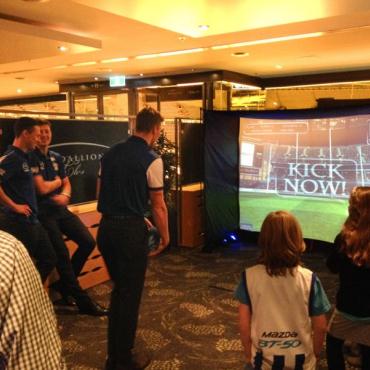 Australian Footy
SportSim Australian Football is the ultimate goal kicking challenge for any plucky footy punter. Can you hold your nerve and kick ...
Australian Footy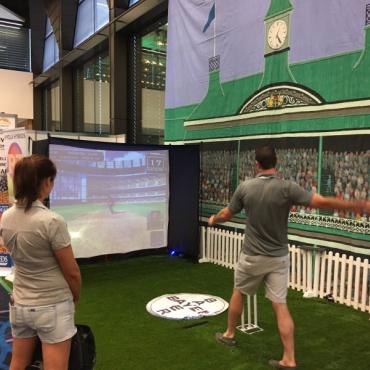 Cricket
It's bowler versus batsman in SportSim Cricket. Bowl your fastest, swinging delivery to a virtual batsman with only one th...
Cricket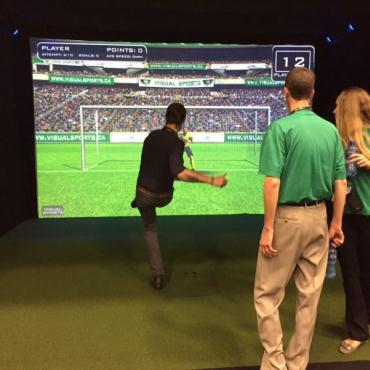 Football (Soccer)
SportSim Soccer allows players of all abilities to test their football skills and shoot past a world class goalkeeper. The stakes ...
Football (Soccer)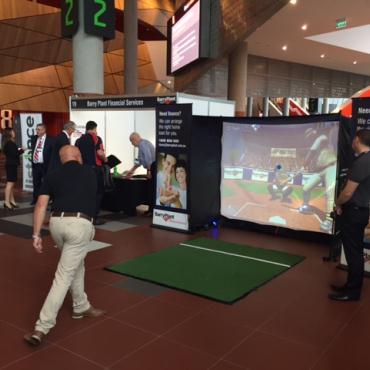 Baseball
SportSim Baseball puts you on the pitcher's mound for in-game action. Players pitch to realistic batters in a simulated game env...
Baseball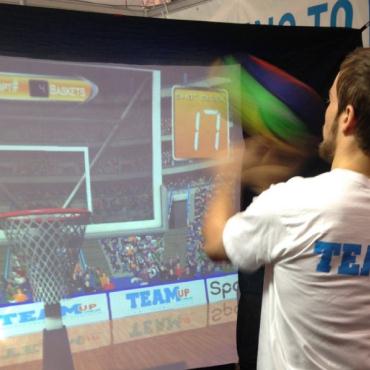 Basketball
SportSim Basketball allows players to shoot baskets at simulated hoops with a variety of realistic backgrounds. Basketball simulat...
Basketball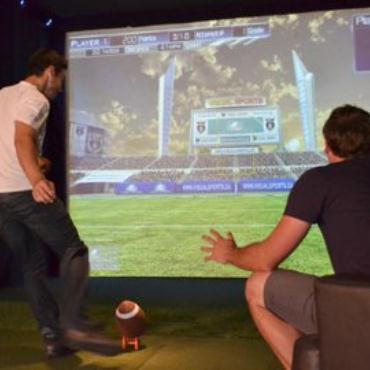 American Football
SportSim American Football challenges players to slot field goals and from various positions. Kicking distances increase...
American Football
A Few Words from
Our Happy Customers
Engagement with the simulator was huge – everyone wanted a go. I was impressed with how it could fit in to the space and that we could incorporate our brand messaging on the screen. Paul, Foxtel
The simulator was exactly what we needed and worked a real treat! David, Closer Communications
Thank you so much for all of your support at our Kick Start Sales and Property Management Conference. It was fantastic having you there and adds an engaging element to the tradeshow. Amanda, Barry Plant