NEED TO HIRE A BRANDED GAME FOR A TRADESHOW, CONFERENCE OR EXHIBITION STAND?
NEED A BRANDED ONLINE GAME FOR A DIGITAL MARKETING CAMPAIGN?
Hire interactive games for corporate events to start conversations and generate more leads
Engage with your audience online and at events, using interactive digital games for greater brand recall
Create positive emotional connections to your brand when you hire customised, interactive games
HIRE GAMES FOR CORPORATE EVENTS ACROSS AUSTRALIA
HIRE GAMES TO IMPROVE BRAND RECALL AT EVENTS & ONLINE
Hire interactive digital games to engage customers & prospects at corporate events or on mobile devices.

Customised for your brand & campaign requirements, interactive games will promote your message and influence buyer behaviours.

Hire interactive games to capture attention & data, create healthy competition, brand awareness & recall.
Great options for:
Conference & Tradeshow exhibitors looking for maximum exposure and commercial impact at the stand.
Sporting clubs or sponsors looking to engage fans and activate their brands at the stadium or remotely.
Marketing agencies looking to bring new ideas to life for key clients
Property marketing teams looking to promote retail offers, or engage tenant communities.
Online retailers wanting to engage a database, attract new customers or showcase an offer.
Enquire Now
Online
Games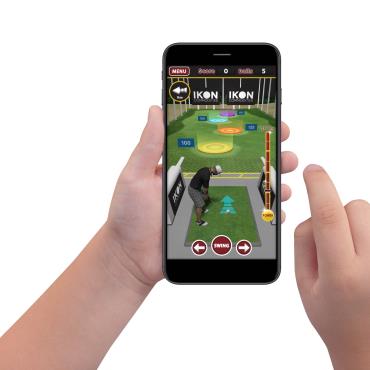 SportSim's Online Games are interactive experiences for websites or campaigns that allow brands to connect to their customers remotely.
Online Games
Touchscreen
Games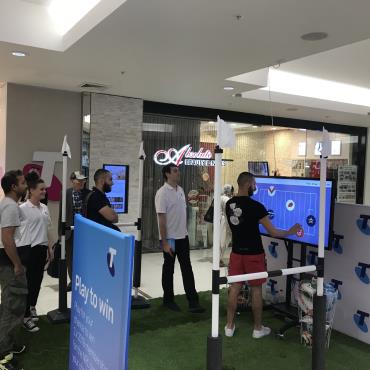 SportSim's growing library of interactive Touchscreen Games are customisable, capture data and visually impactful.
Touchscreen Games
Sport
Simulators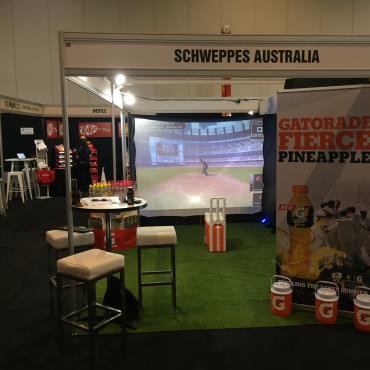 SportSim`s multi-sport simulators combine world-leading technology with interactive gameplay to deliver the ultimate experience.
Sport Simulators
Virtual
Reality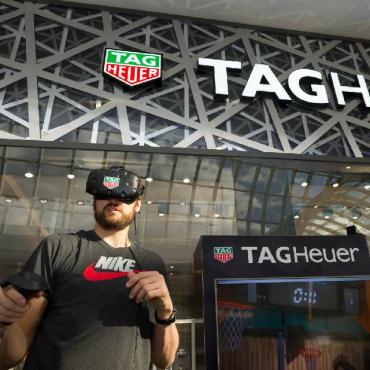 SportSim Virtual Reality provides an immersive experience for your event patrons, with a range of sports experiences available.
Virtual Reality
Motion Capture
Games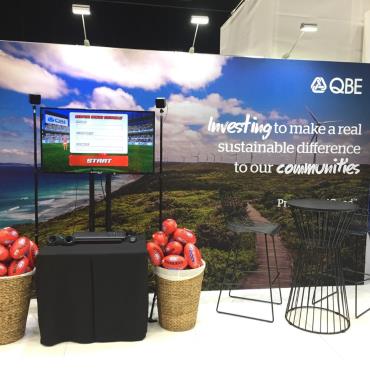 SportSim's Motion Capture Games are customisable virtual sports experiences for your next event or marketing campaign.
Motion Capture Games
Reaction
Walls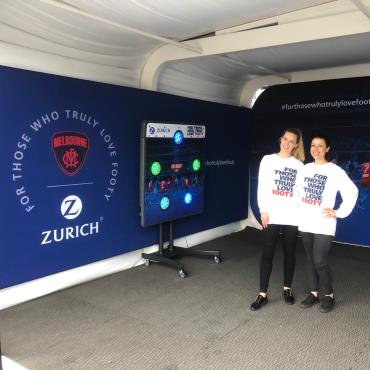 SportSim`s range of interactive Reaction Wall products provide a true test of reaction speed and agility.
Reaction Walls
A Few Words from
Our Happy Customers
Engagement with the simulator was huge – everyone wanted a go. I was impressed with how it could fit in to the space and that we could incorporate our brand messaging on the screen. Paul, Foxtel
The simulator was exactly what we needed and worked a real treat! David, Closer Communications
Thank you so much for all of your support at our Kick Start Sales and Property Management Conference. It was fantastic having you there and adds an engaging element to the tradeshow. Amanda, Barry Plant