Building Engagement - Creating Connected Communities
SportSim News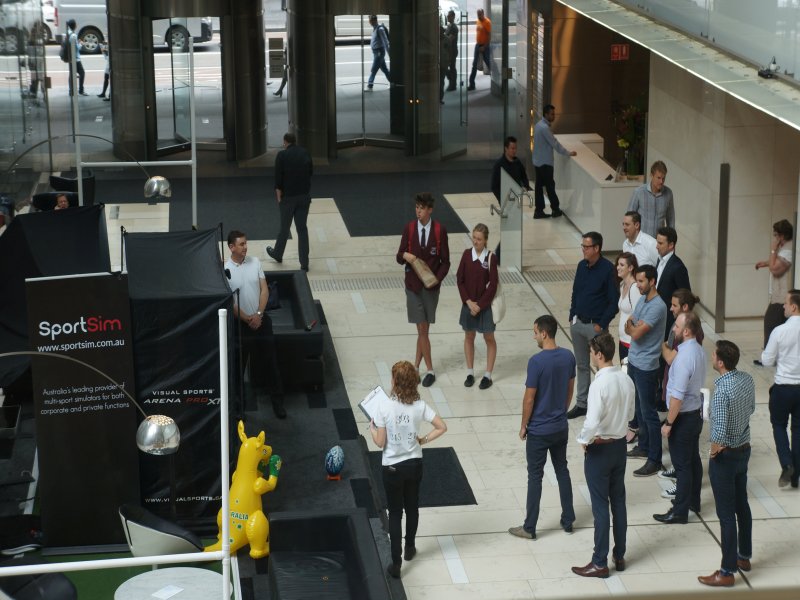 A typical CBD office tower might have 50 different corporate tenants, and 3,000 individuals. These buildings are mini-communities….pocket populations in the urban jungle. Increasingly, property owners and managers are improving the service offering, amenities and all-round 'experience' for tenants of these buildings.
A typical 3-year lease term represents significant dollars, and everything has to be done to maximise occupancy, and then ensure the tenant relationship remains 'sticky' in an increasingly competitive leasing market.
So how do property owners create an engaged building community?
Technology has opened up the options in this space. Most high-end office assets now have their own dedicated web portal. This not only provides a direct communication channel between owners and occupiers (featuring news, local events and local retail offers), but also a mechanism to raise the bar with a variety of 'hotel style' products and services.
This started with the basics – dry cleaning or bike servicing on-demand, but is now evolving in to a much broader range of concierge services for tenants.
The web portal will get you so far, but to create a community vibe, this has to be complemented by opportunities for social interaction. Again, this is done in a variety of formats, but sport specific activations remain the best way to help people connect in terms of interactivity, the challenge, reward and social importance of a shared experience.
SportSim continue to support building engagement strategies through the provision of varied interactive games and sports experiences.
Ask us how we can help your community connect.
Latest News
Keep up to date with SportSim
A Few Words from
Our Happy Customers
Engagement with the simulator was huge – everyone wanted a go. I was impressed with how it could fit in to the space and that we could incorporate our brand messaging on the screen. Paul, Foxtel
The simulator was exactly what we needed and worked a real treat! David, Closer Communications
Thank you so much for all of your support at our Kick Start Sales and Property Management Conference. It was fantastic having you there and adds an engaging element to the tradeshow. Amanda, Barry Plant