Conference Golf
SportSim News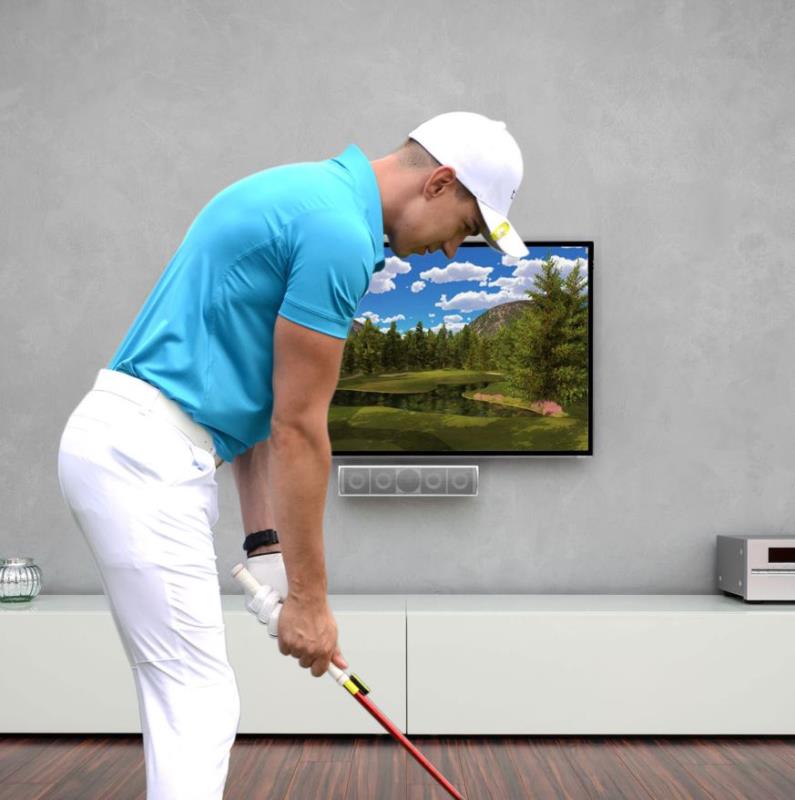 The typical exhibition booth or conference space is usually 3m x 3m, or if you`re lucky 6m x 3m. Throw in all your furniture, some brochure stands and a staff member...and it doesn`t leave much room for an interactive experience.
On the other hand, golf is perennially popular across the corporate world, and having some sort of golf-themed activity at your conference booth almost guarantees to draw attention and pull in some more punters for a chat.

So, what`s the solution?

With traditional golf simulators requiring around 4m in width, and 6m in length as a footprint, and requiring real golf balls (possibly not ideal in a crowded conference hall!), they can often be written off as a viable option.


Tittle X Golf Simulator

Tittle X Golf is a great choice for smaller spaces as it doesn`t require any signficant equipment or infrastructure, and can operate in approx 2.5m by 2.5m effectively.

Players use a `swing stick` with a bluetooth sensor attached that records a variety of golf swing metrics (e.g. such as speed, path), and then translates the data in to visual feedback on screen. You can play real courses, take part in fun interactive challenges, or just hit the driving range!

Tittle X Golf is a great option for your next corporate event, and is now available for hire nationally through SportSim.
Latest News
Keep up to date with SportSim
A Few Words from
Our Happy Customers
Engagement with the simulator was huge – everyone wanted a go. I was impressed with how it could fit in to the space and that we could incorporate our brand messaging on the screen. Paul, Foxtel
The simulator was exactly what we needed and worked a real treat! David, Closer Communications
Thank you so much for all of your support at our Kick Start Sales and Property Management Conference. It was fantastic having you there and adds an engaging element to the tradeshow. Amanda, Barry Plant