Continental Tyres - Product Launch
SportSim News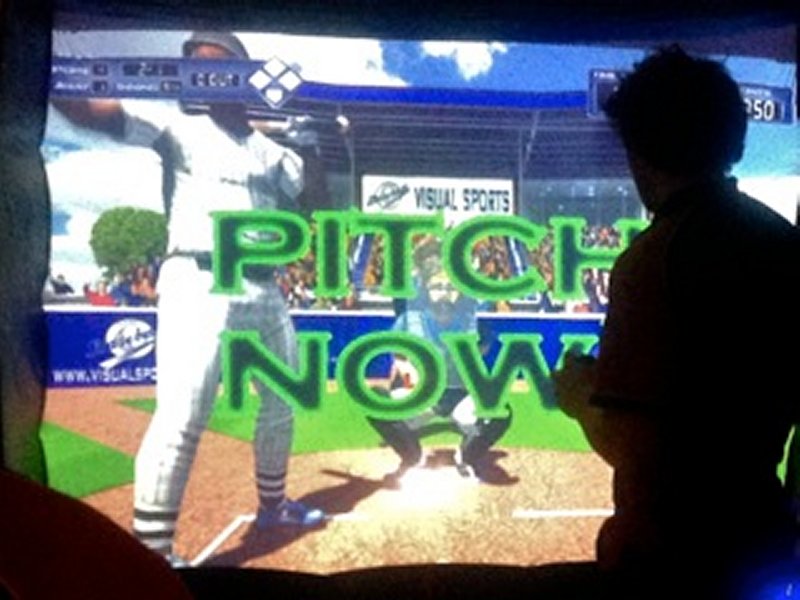 In March 2014, U.S-based organisation Continental Tyres engaged SportSim and Mammoth Sports as an integral part of their national roadshow to launch their new "General Tire" product.
The events were conducted with a heavy U.S theme, which we were able to cater for with a range of U.S sports included in our simulator offering. The hundreds of dealer networks and employees had a great time – striking out batters – converting field goals – and scoring the winning goal on the ice! Baseball, NFL and Ice-Hockey are just a few of the sports we offer; with over a dozen different sports and games.
The events were held in Melbourne, Sydney and Brisbane, with SportSim and Mammoth Sports staff attending the events and ensuring safe and smooth delivery.
During the guests' arrival and networking, the simulators were used to "break the ice" with the various stakeholders in the room, create a U.S vibe, and of course ensure that the guests were actually enjoying themselves!
The feedback, as usual, was that these sports simulators are adding a new dimension to corporate functions. The simulators create an enormous level of engagement and positive emotional connections to the organisation and any new brand being introduced. The ability to provide in-game branding meant that Continental Tire were able to incorporate their logo on-field and in-play. They had this to say about our time with them…
"I would like to extend a big thank you for your timely set up and professionalism throughout the events especially engaging people to participate. Loved the added branding touch as well. 🙂
We will definitely recommend you to others and keep you in mind for any of our company future events."
– Giulia Gallinaro, Continental Tyres
Latest News
Keep up to date with SportSim
A Few Words from
Our Happy Customers
Engagement with the simulator was huge – everyone wanted a go. I was impressed with how it could fit in to the space and that we could incorporate our brand messaging on the screen. Paul, Foxtel
The simulator was exactly what we needed and worked a real treat! David, Closer Communications
Thank you so much for all of your support at our Kick Start Sales and Property Management Conference. It was fantastic having you there and adds an engaging element to the tradeshow. Amanda, Barry Plant