HIRE GAMES FOR A VIRTUAL EVENT
SportSim News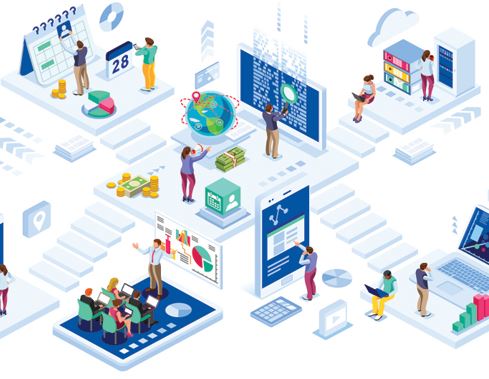 Reasons why incorporating online games into your virtual events will improve the experience
So, it looks like conferences,tradeshows, exhibitions…in fact, most corporate events will be online and virtual for the next few months.
So, if you're planning to bring together exhibitors or industry peers in a virtual event space, what elements can translate from the physical world. Well, most modern industry events would have some sort of 'breakout area'. A space for delegates to relax,network, have fun and recharge. Similarly, many exhibitor booths would incorporate some form of interactive experience, to break up the commercial conversations,grab attention and create positive emotional responses that will be attributed to the exhibiting brand.
Hiring games for these events is now a common strategy, and this approach could be even more important in the virtual realm.There is a large body of evidence that demonstrates that when people are able to have fun with content through digital interaction, their engagement, recall and understanding is improved. So, if you're trying to maximise 'dwell time' in your virtual conference or tradeshow room, you'll need to offer 'breakout areas' or 'game zones' where people can refresh and recharge,ready for another dose of your virtual exhibitors.
Never overlook the fun-factor when planning an online industry experience or virtual corporate event.
In a tradeshow or exhibition environment, the same principle applies. Allowing prospects and customers to interact with your latest product or service through the medium of a game (e.g.in-game signage, surveys or offers) will be effective and sometimes less invasive than engaging them in a direct conversation about your brand through live chat.

Of course, these online game experiences can break down barriers and be a segue to commercial conversations.
How about a virtual golf room?Let online delegates visit your virtual booth and play an online golf game in between meetings or webinars. Yes,you might want to embed a few questions in relation to your brand at the end of the game, but at least you have given them something to help them relax, enjoy a little playful competition and test their skills!

Capturing leads also becomes a more seamless process when integrated into a gamified situation. Imagine you are running a giveaway at your online event. The task of asking for a prospect's contact details, in order to enter a prize draw or get a free trial, can often feel awkward and intrusive. This feeling is eliminated when you build it into the fun and interactive online experience itself.


If you're keen to get more value out of your virtual events by incorporating online games, check out some of the Web Games we've developed for our clients at SportSim.
Latest News
Keep up to date with SportSim
A Few Words from
Our Happy Customers
Engagement with the simulator was huge – everyone wanted a go. I was impressed with how it could fit in to the space and that we could incorporate our brand messaging on the screen. Paul, Foxtel
The simulator was exactly what we needed and worked a real treat! David, Closer Communications
Thank you so much for all of your support at our Kick Start Sales and Property Management Conference. It was fantastic having you there and adds an engaging element to the tradeshow. Amanda, Barry Plant