HIRE GAMES FOR CORPORATE EVENTS
SportSim News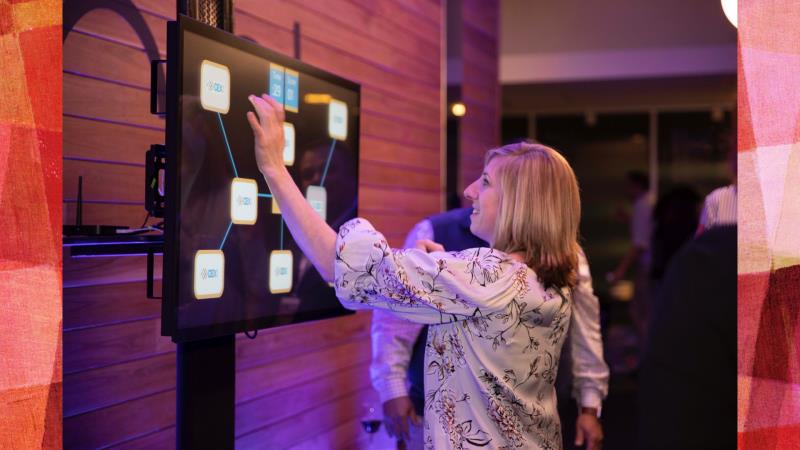 With Corporate Events starting to emerge from hibernation, it`s worth considering how you`re going to make your event investment work as hard as possible for you.

Whether you want to hire a game for a tradeshow, hire a game for a conference booth, or use games to showcase your brand at an expo...there are some important elements to consider.

1. Space - do you have physical room for something interactive? Don`t forget to allow for intrigued onlookers, as well as game participants;

2. Wow factor vs Practicality - Sometimes too much effort goes in to creating a visual and technological masterpiece, and not enough in to the actual user experience and fun factor. Some of the most impactful and memorable interactive experiences are the simplest. Focus on user experience first, then make it pretty;

3. Dwell times - it needs to be intuitive and fast. People won`t wait around for long in corporate event settings, so if you want your share of audience attention, and to impact as many people as possible, keep your end-to-end interactive experience to 2 mins max;

4. Give something to get something - providing a reward (even just a `chance` to win) is a fair exchange if you`re asking event delegates for data. Offering something to win will dramatically improve participation rates.

If your company wants to hire games for a tradeshow or industry conference, there are now a myriad of options (including `contactless`) to suit all budgets and all themes. It`s great to see enquiries for corporate events starting to flow again, and SportSim looks forward to sharing case studies and examples throughout the remainder of 2021.



Latest News
Keep up to date with SportSim
A Few Words from
Our Happy Customers
Engagement with the simulator was huge – everyone wanted a go. I was impressed with how it could fit in to the space and that we could incorporate our brand messaging on the screen. Paul, Foxtel
The simulator was exactly what we needed and worked a real treat! David, Closer Communications
Thank you so much for all of your support at our Kick Start Sales and Property Management Conference. It was fantastic having you there and adds an engaging element to the tradeshow. Amanda, Barry Plant