Mercedes me - F1 Experiential
SportSim News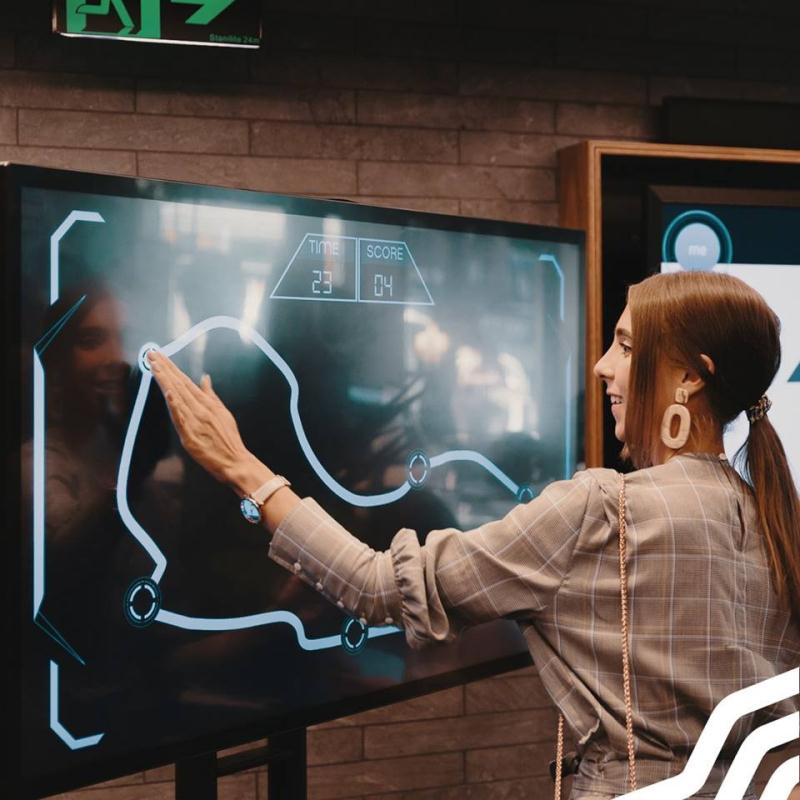 Melbourne is home to Australia's first Mercedes me Store, where cafe culture meets Mercedes-Benz lifestyle. This is the seventh Mercedes me location worldwide, joining cities including Hamburg, Munich and Hong Kong.
During Grand Prix week, the Mercedes brand team were looking to create an interactive activation that tested reaction speed and peripheral vision...attributes that are synonymous with Formula One.
Developed in a short period of time, and delivered on a high-spec commercial grade touchscreen, SportSim created a highly engaging game, built around an interface design that mirrored the iconic Albert Park Grand Prix circuit.
The game entertained `Mercedes me` patrons alongside other experiential elements during a fantastic week.
SportSim have development capabilities across diverse platforms to suit all gaming and entertainment requirements.
Latest News
Keep up to date with SportSim
A Few Words from
Our Happy Customers
Engagement with the simulator was huge – everyone wanted a go. I was impressed with how it could fit in to the space and that we could incorporate our brand messaging on the screen. Paul, Foxtel
The simulator was exactly what we needed and worked a real treat! David, Closer Communications
Thank you so much for all of your support at our Kick Start Sales and Property Management Conference. It was fantastic having you there and adds an engaging element to the tradeshow. Amanda, Barry Plant