Rugby Simulator for Fan Engagement Event
SportSim News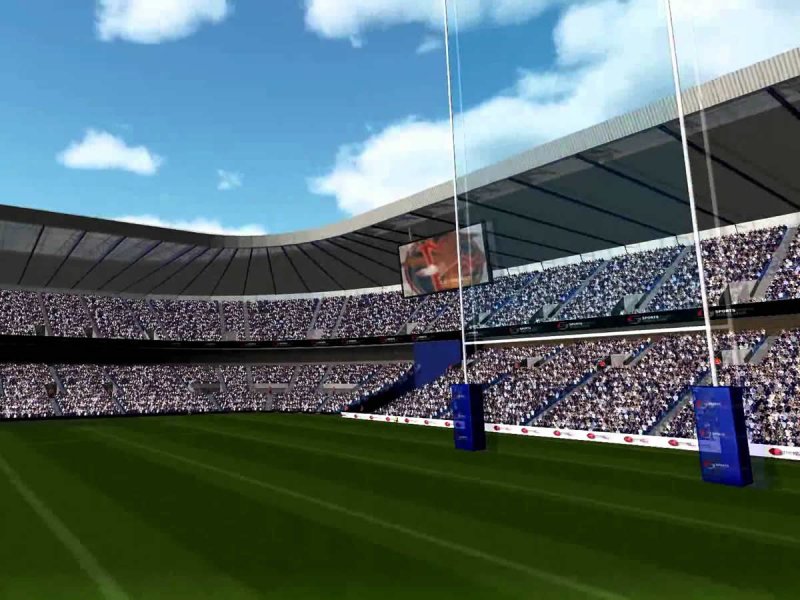 Australian Rugby Union was looking for a new and innovative way to engage with fans before their showcase international fixtures. They were introduced to SportSim and immediately were taken with the idea of fans getting a chance to test their conversion kicking skills in a realistic gameplay environment.
Kids and parents alike were queuing up for a chance to kick the winning field goal before the Wallabies took on France on June 21 at Sydney Football Stadium.
Despite the beautiful still weather SportSim staff set up the challenge in 'stadium mode', meaning that players were also confronted by rain, wind and kicking under lights…all just on the simulator though! For those who didn't want to be in the stadium, we could take them to the desert, the beach, the air-base… practically anywhere.
After warming up their 'kicking boots' prior to the big match in the fantastic garden forecourt, 43,000 fans strolled over to watch a big Wallabies win. The perfect day out for rugby fans of all ages!
Afterwards, the guys at the ARU were thrilled. SportSim had bumped in and bumped out so quickly and seamlessly, and the rugby simulator was a massive hit with the fans.
"It was a great activation that we will look to use again in the future"
– James Gellert, ARU
Latest News
Keep up to date with SportSim
A Few Words from
Our Happy Customers
Engagement with the simulator was huge – everyone wanted a go. I was impressed with how it could fit in to the space and that we could incorporate our brand messaging on the screen. Paul, Foxtel
The simulator was exactly what we needed and worked a real treat! David, Closer Communications
Thank you so much for all of your support at our Kick Start Sales and Property Management Conference. It was fantastic having you there and adds an engaging element to the tradeshow. Amanda, Barry Plant