Snow on the Gold Coast?
SportSim News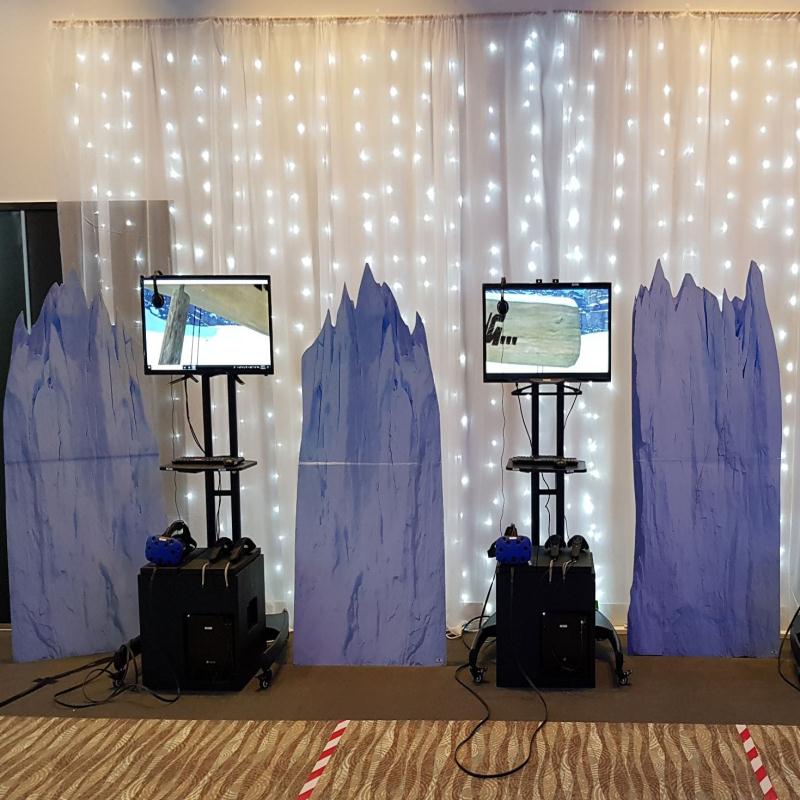 Sanctuary Cove is not a location typically associated with fun in the snow, but that`s where the world of virtual reality comes in!
The theme of the night being a winter adventureland, SportSim entertained the guests with 2 super cool experiences.
Those up for the challenge took on the downhill challenge, dodgy obstacles as they made their way down to the bottom of the mountain at break neck speed!
Others looking for a steadier, but no less spectacular challenge, took on the Everest ascent...using their ice picks to climb up the world`s highest mountain.
All of this was done in the comfort of a hotel function room, with cocktails and beers always ready for refreshments.
With 1000s of VR titles available, and custom development capability, contact SportSim to discuss making the virtual world a reality at your next event.
Latest News
Keep up to date with SportSim
A Few Words from
Our Happy Customers
Engagement with the simulator was huge – everyone wanted a go. I was impressed with how it could fit in to the space and that we could incorporate our brand messaging on the screen. Paul, Foxtel
The simulator was exactly what we needed and worked a real treat! David, Closer Communications
Thank you so much for all of your support at our Kick Start Sales and Property Management Conference. It was fantastic having you there and adds an engaging element to the tradeshow. Amanda, Barry Plant