SportSim React with MLC - AFA Conference 2017
SportSim News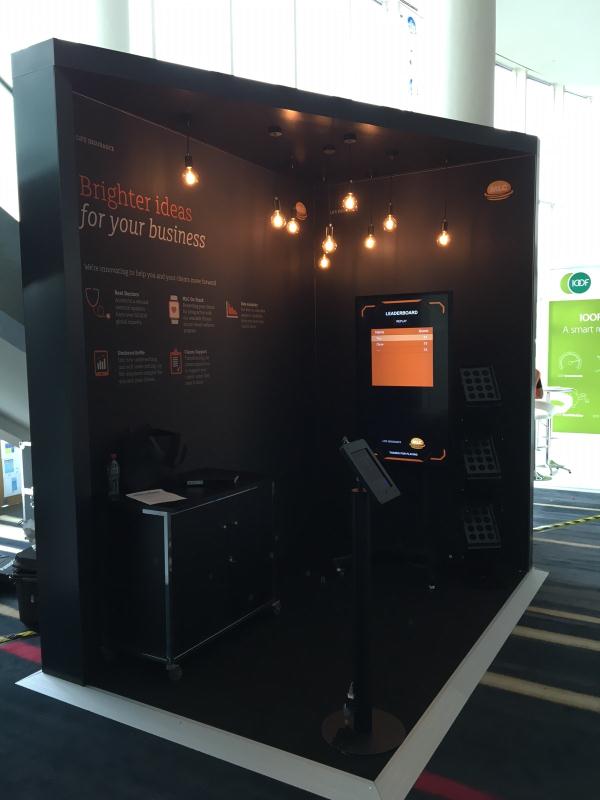 Working with agency Six Black Pens and their client (MLC), SportSim recently modified the digital `SportSim React` game to meet a brief for the 2017 AFA (Association of Financial Advisers) Conference on the Gold Coast.
The space was tight (3m by 3m) and the vibe was `professional`, so it had to look sharp and occupy the smallest of footprints.

MLC were looking for an interactive `attention grabber` that could be a fun and non-intrusive ice breaker to start conversations with delegates. They also wanted their brand reflected accurately, so matching colour schemes and logo authenticity were both vital.

Over 2 days, SportSim React managed to draw in the crowds, creating some healthy competition within the conference community and allowing MLC to capture data from almost 300 people.

The design flexibility,ease of use and in-built features of SportSim React make it a perfect conference entertainment solution.

Contact SportSim here for more detail and pricing.

Latest News
Keep up to date with SportSim
A Few Words from
Our Happy Customers
Engagement with the simulator was huge – everyone wanted a go. I was impressed with how it could fit in to the space and that we could incorporate our brand messaging on the screen. Paul, Foxtel
The simulator was exactly what we needed and worked a real treat! David, Closer Communications
Thank you so much for all of your support at our Kick Start Sales and Property Management Conference. It was fantastic having you there and adds an engaging element to the tradeshow. Amanda, Barry Plant