SportSim VR Golf
SportSim News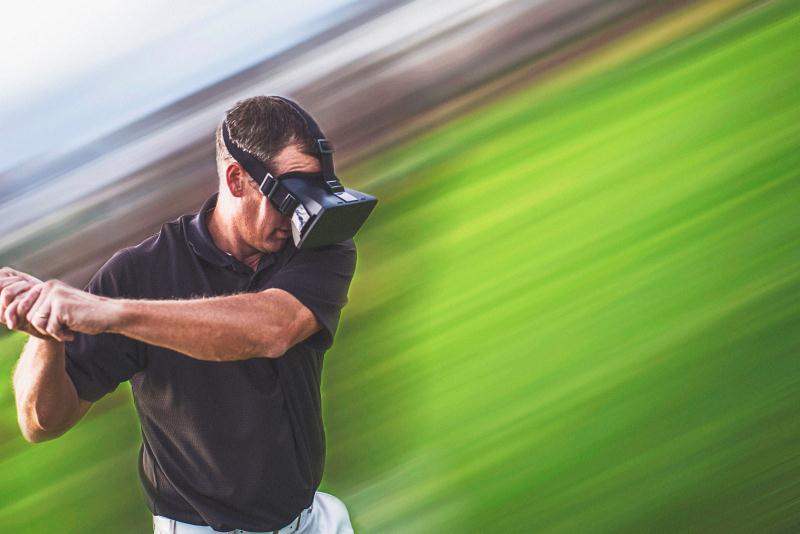 Golf and gaming collide with the release of SportSim's latest virtual reality experience – SportSim VR Golf.
SportSim VR Golf is an immersive golf entertainment experience that will test your skill and your nerve as you take on the exciting 'nearest the pin' challenge.

Get in to the swing and time the perfect golf shot to the green! Get closest to the hole to score maximum points, but make sure you adjust for the wind to land in one of the multiple scoring zones.

Perfect for conference & exhibition booths, product launches, fan & staff engagement, sponsorship and brand activations.

The small footprint required, and quick set up time, for SportSim VR Golf makes it the perfect golf activation compared to bulkier simulators. SportSim VR Golf can be played with a traditional VR controller, or with a golf club for a more authentic experience. Space required is just 2m by 2m (slightly more if a golf club is used) versus around 4m by 6m for a golf simulator.

For marketing managers and agencies, take advantage of the first truly customisable VR Golf experience, with multiple in-game branding opportunities and changes to game play and functionality on request.

SportSim VR Golf has been designed to be accessible and enjoyable for everyone, irrespective of previous golf experience. However, for the golf enthusiasts it remains an authentic golf experience in a virtual world.

Due for release in mid-November 2018, bookings can be made now for Australia's ultimate virtual reality golf experience. Get in touch today!

Latest News
Keep up to date with SportSim
A Few Words from
Our Happy Customers
Engagement with the simulator was huge – everyone wanted a go. I was impressed with how it could fit in to the space and that we could incorporate our brand messaging on the screen. Paul, Foxtel
The simulator was exactly what we needed and worked a real treat! David, Closer Communications
Thank you so much for all of your support at our Kick Start Sales and Property Management Conference. It was fantastic having you there and adds an engaging element to the tradeshow. Amanda, Barry Plant