The World`s Greatest Sports Party
SportSim News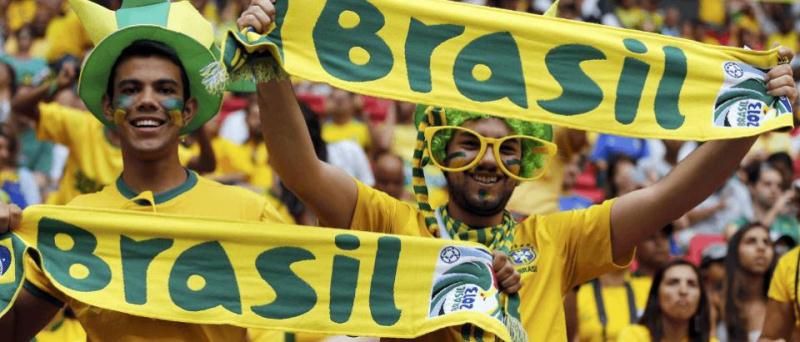 Fans gather every four years for the FIFA World Cup. The 19 World Cup tournaments have been won by eight different national teams. Brasil (the 2014 hosts) have won five times, and they are the only team to have played in every tournament.
The global viewing figures for the 2014 FIFA World Cup will be massive (average global audience for the 2010 final was 530 million according to FIFA), so why does football (or soccer) remain so popular?
Ease of access and inclusiveness are major reasons for the global popularity of the game. Football does not require much specialised equipment and can be played on most surfaces (there is now even a beach world cup – most recent winners include Brasil (unsurprisingly) and Russia (more surprisingly!)). Football also does not have overly complicated rules compared to some other team sports (even the offside rule has been simplified in recent years) so the spectator can engage quite easily.
Football's popularity is not simply limited to 'traditional markets'. Younger generations within non-traditional footballing nations are now participating in greater numbers than ever before. The US, Canada and Australia in particular are seeing exponential growth in youth participation, as parents seek team participation options for their children, perhaps away from other more aggressive or dangerous sporting codes (e.g. NFL, AFL, Ice Hockey, Rugby etc).
Of course, football is not always football…sometimes it's soccer. Soccer has been the preferred term for 'Association Football' in the US, Canada, Australia and New Zealand, where other codes of football are dominant. However, in 2005, Australia's football governing body changed its name from soccer to football to align with broader international terminology (New Zealand followed shortly afterwards).
Whatever you call it, and however you play or watch it, football will be the hottest topic in town over the coming months. People will be getting their football fix, or taking their soccer supplements in a variety of ways: a kick with some mates down at the park; fantasy football leagues with friends at work; online football games; parties and events with friends and colleagues; computer gaming battle; and of course our SportSim football simulators at exhibitions, events and product launches.
That's a lot of football!
At SportSim, we can't wait for the biggest show on earth to kick off in June and will be helping our clients to feel like they are part of the action with our interactive football simulators.
Why not have a kick and score a few goals yourselves. It's going to be great fun!
Latest News
Keep up to date with SportSim
A Few Words from
Our Happy Customers
Engagement with the simulator was huge – everyone wanted a go. I was impressed with how it could fit in to the space and that we could incorporate our brand messaging on the screen. Paul, Foxtel
The simulator was exactly what we needed and worked a real treat! David, Closer Communications
Thank you so much for all of your support at our Kick Start Sales and Property Management Conference. It was fantastic having you there and adds an engaging element to the tradeshow. Amanda, Barry Plant