The best new party entertainment idea
SportSim News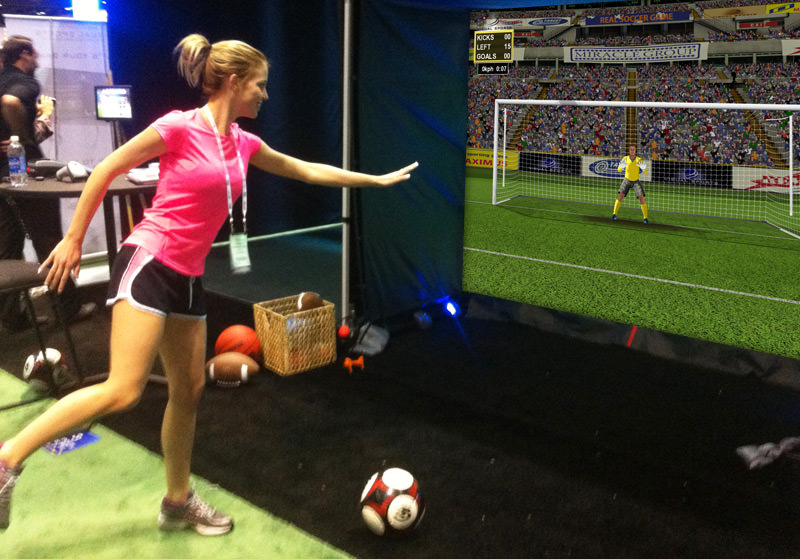 We've all been in charge of coming up with new ideas for the work Christmas function, the everyday corporate event, or even our own private parties. Let's face it; the standard ideas have become pretty tired and boring.
Taking other parts of the world by storm are multi-sport simulators. They are breathing new life into corporate entertainment by offering something new and exciting. They are easy to hire, quick to set up and a whole lot of fun to use.
More than just a golf simulator, a multi-sport simulator lets everyone at the function try their hand at competing to be the best at their chosen sport or game. Over a dozen different sports and games can be played on the one unit, that can be set up in small spaces, and in a matter of minutes!
Everyone will want their chance to hit the longest drive; bowl the perfect delivery; score the winning place kick or penalty; strike out the major league batter; or shoot the lights out on the basketball court.
These simulator units are just arriving on our Australian shores and offer great ideas and opportunities for upcoming Christmas parties, work events, exhibitions and private parties.
Sure to bring crowds of all abilities, they bring out the secret competitor in all of us and can be set up to be the main focus of an event, or the perfect complementary offer for attendees.
Make sure it's your party idea that everyone is talking about and trying to copy. This one is guaranteed to ensure your next work event isn't just another forgettable experience.
Latest News
Keep up to date with SportSim
A Few Words from
Our Happy Customers
Engagement with the simulator was huge – everyone wanted a go. I was impressed with how it could fit in to the space and that we could incorporate our brand messaging on the screen. Paul, Foxtel
The simulator was exactly what we needed and worked a real treat! David, Closer Communications
Thank you so much for all of your support at our Kick Start Sales and Property Management Conference. It was fantastic having you there and adds an engaging element to the tradeshow. Amanda, Barry Plant