Wesbuilders Expo in Perth
SportSim News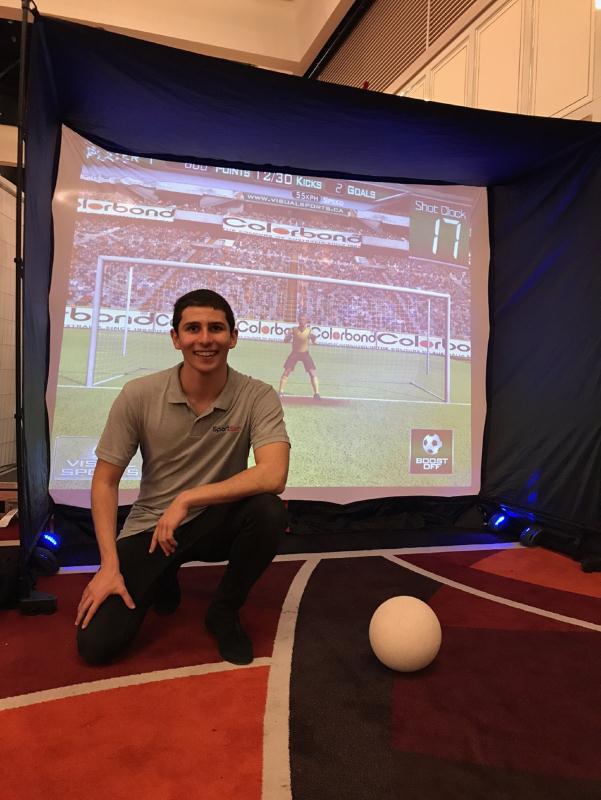 Wesbuilders was formed in 2004 by thirteen dynamic small to medium sized builders operating in the residential housing market in Western Australia. Wesbuilders is now owned by more than one hundred builders, turning over more than $400 million per annum.
In August, the annual Expo took place at Crown Convention Centre in Perth. The Expo is a great opportunity for suppliers to display their products, and for industry professionals to network and catch up with old friends.
This year's event had a sport theme, so SportSim's Soccer Simulator made the long trip from Melbourne to join in the fun. Sponsored by Colorbond (taking advantage of in-game branding), the soccer simulator ran red hot all night, with Bunnings vouchers being given away to the most talented tradies…
Talk to SportSim about our multi-sport simulators, and how they can help to activate a sponsorship, product launch or your next event.
Latest News
Keep up to date with SportSim
A Few Words from
Our Happy Customers
Engagement with the simulator was huge – everyone wanted a go. I was impressed with how it could fit in to the space and that we could incorporate our brand messaging on the screen. Paul, Foxtel
The simulator was exactly what we needed and worked a real treat! David, Closer Communications
Thank you so much for all of your support at our Kick Start Sales and Property Management Conference. It was fantastic having you there and adds an engaging element to the tradeshow. Amanda, Barry Plant