VR AFL Handball
Immersive, Interactive, & Great Fun
Test your AFL handball skills under pressure in the stadium and against the clock with SportSim VR Handball.
SportSim VR handball is an immersive footy entertainment experience that will test your skill and your nerve as you try to hit players & targets in the realistic stadium environment.
Time the perfect handball to a moving player to get maximum points, you've got 2 mins to get it right and hit the top of the leaderboard!
Perfect for conference & exhibition booths, product launches, fan & staff engagement, sponsorship & brand activations.
For marketing managers and agencies, take advantage of the first truly customisable VR AFL experience, with multiple in-game branding opportunities & changes to game play available on request.
SportSim VR handball has been designed to be accessible and enjoyable for everyone, irrespective of previous AFL experience.
Available now for your footy-themed functions – get in touch today!
Enquire Now
Virtual Reality
Immersive, Interactive, & Great Fun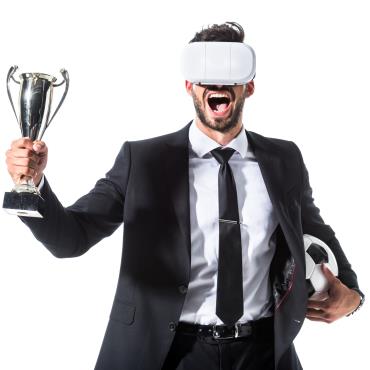 VR Soccer
Test your soccer skills in a virtual stadium with goal keeper or striker challenges!SportSim VR Soccer is an immersive football en...
VR Soccer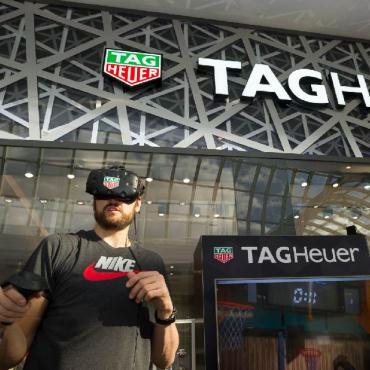 Hire VR Equipment
SportSim Virtual Reality provides an immersive experience for your event patrons, with a range of experiences and equipment availa...
Hire VR Equipment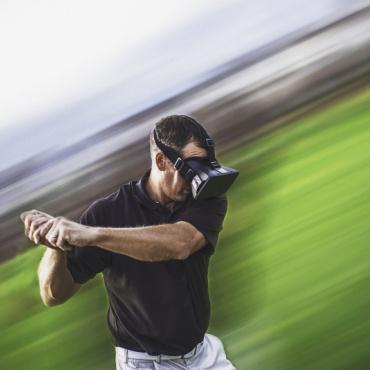 in-game
branding options
VR Golf
Golf and gaming collide with the release of SportSim's latest virtual reality experience – SportSim VR Golf.SportSim VR Golf i...
VR Golf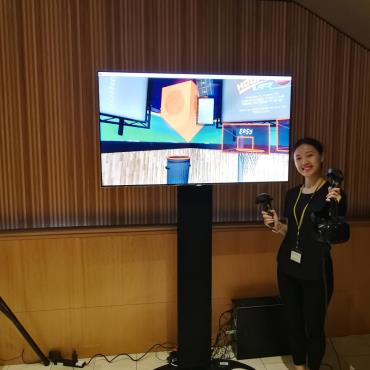 VR Basketball
Test your basketball skills in the virtual world as you hit the hoops all around you against the clock!SportSim VR basketball is a...
VR Basketball
VR Tennis
Test your tennis skills in a variety of virtual stadiums and surfaces as you lob, smash and volley your way to victory!SportSim VR...
VR Tennis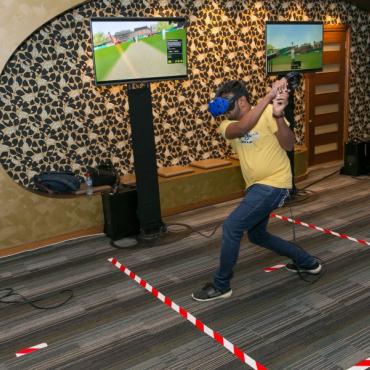 VR Cricket
Test your cricket batting skills in the virtual stadium and smash the bowlers out of the park!SportSim VR cricket is an immersive ...
VR Cricket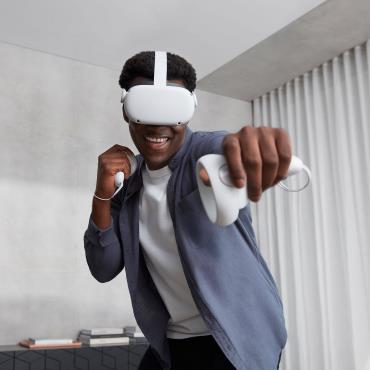 VR Headset Hire
SportSim can provide the latest VR headsets for hire in Melbourne, Sydney, Perth, Adelaide, Gold Coast & Brisbane.Specialising...
VR Headset Hire
A Few Words from
Our Happy Customers
Engagement with the simulator was huge – everyone wanted a go. I was impressed with how it could fit in to the space and that we could incorporate our brand messaging on the screen. Paul, Foxtel
The simulator was exactly what we needed and worked a real treat! David, Closer Communications
Thank you so much for all of your support at our Kick Start Sales and Property Management Conference. It was fantastic having you there and adds an engaging element to the tradeshow. Amanda, Barry Plant