Engage at Exhibitions, Captivate at Conferences
SportSim News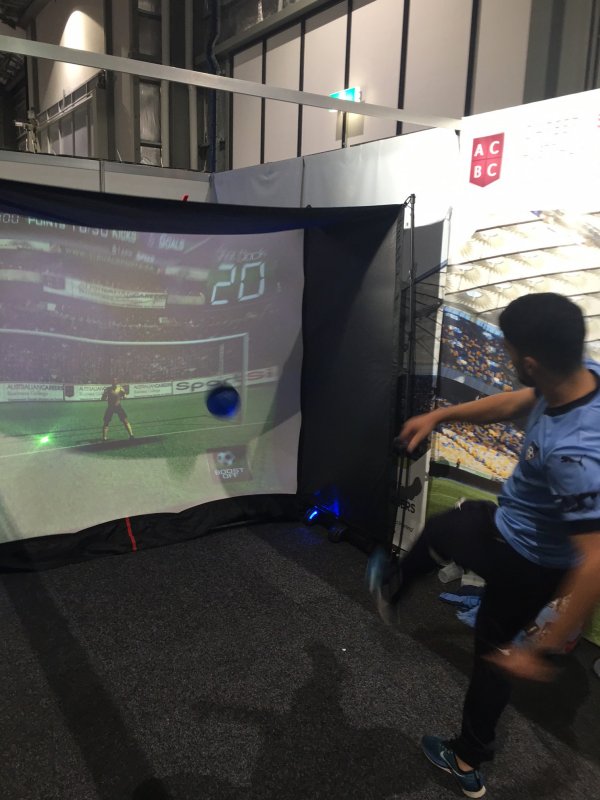 For most companies, and specifically for their sales representatives, the conference season can be a long slog. State after state, city after city….similar set-ups, the same faces and row after row of exhibit stands that blend into one. People get travel weary…and outside of the opportunity to re-connect with industry colleagues and old friends, it can sometimes be hard to justify the costs associated with attendance.
The flip side is that non-attendance could be interpreted negatively. However inaccurate, by not 'being seen' at these expos, a perception can be created of falling behind, having nothing innovative or fresh to talk about, or simply slipping off the commercial radar. Of course, this is rarely the case….but perception is often as important as reality.
It's getting harder and harder to get your stand to stand-out….but there are some core ingredients that will always ensure any visitors to your exhibition booth leave with a positive impression of your brand… whatever product or service you are selling. These are:

1. Interaction – by getting people to 'do' something….to engage in an activity, they are much more likely to recall the verbal interaction and information that accompanies that activity.
2. Fun / entertainment – you can't bore people in to buying, but having fun (however young or old your audience) will never go out of fashion. People will actively seek out fun experiences, tell others about it (during and after your event), and the excitement will imprint the interaction in their mind
3. Competition – Even the most placid individuals have a competitive streak…we're just wired that way.
SportSim's core products are multi-sport simulators and the Batak machine. Both of these products meet the above listed criteria for an unforgettable exhibition experience. In addition, they are both highly portable, simple to set up and use, and require a small floor space….perfect for the conference environment.
Contact us to today to discuss how we can inject some energy in to your next conference or exhibition appearance.
Latest News
Keep up to date with SportSim
A Few Words from
Our Happy Customers
Engagement with the simulator was huge – everyone wanted a go. I was impressed with how it could fit in to the space and that we could incorporate our brand messaging on the screen. Paul, Foxtel
The simulator was exactly what we needed and worked a real treat! David, Closer Communications
Thank you so much for all of your support at our Kick Start Sales and Property Management Conference. It was fantastic having you there and adds an engaging element to the tradeshow. Amanda, Barry Plant